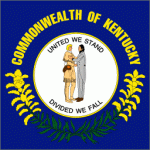 AAUW, founded in 1881,  is a national organization of women and men who have worked to break through barriers for women and girls.  Over 170,000 members and supporters  support AAUW's mission to advance equity through advocacy, education, philanthropy and research.  Bluegrass Central Branch was chartered in 2003 to serve members in the Bluegrass region of Kentucky. Members are required to hold an associate or equivalent, baccalaureate, or higher degree from a regionally accredited college or university.  For more information, contact Membership Chair Gae Broadwater at 502-695-9059.
Members in the Bluegrass Central Branch reside in Anderson, Boyle, Fayette, Franklin, Jessamine, Madison. Mercer and Woodford counties. 
---
EXTRA! EXTRA! Read all about it!
On February 3, 2022 (Thursday), starting at 11 a.m., AAUW Kentucky is cosponsoring with UNA-USA Kentucky Division a Women's Legislative Day in the Kentucky Capitol Rotunda, Frankfort. See details at the AAUW KY website.
Download the AAUW Bluegrass Central KY Branch brochure (.pdf file) and share it with your friends today!
---
AAUW-KENTUCKY and Bluegrass Central Branch are proud to announce #IAmAWomanInSTEM, a Campus Action Grant awarded to the University of Kentucky by AAUW National.  Here is a link to information about this wonderful program for women students and mentors at the University of Kentucky:
---
AAUW Overview Video
AAUW has created a powerful video for you to learn about AAUW in about 3 and 1/2 minutes!  American Association of University Women Overview video